Hi!  Welcome to my gallery.  Glad you could stop by.  This site is a collection of photographs reflecting some of my interests.

I have always liked looking at buildings but knew nothing about what I was seeing.  Several years ago I began to learn about architecture by studying American house styles.  That first book led to others and now my vacations are often devoted to seeking out and photographing architecturally significant (or just plain interesting) buildings.  Historically rich Boston gives me lots of opportunities to see great architecture locally.  On these pages you will see the results of my passion for great architects and their buildings.  The tour begins with my favorite 19th century architect (and probable all time favorite), Henry Hobson Richardson.  There's also architecture from Kansas, Galveston and St. Louis here.  And check out the Adams Memorial page.

And as with many sites, this will be a work in progress.  I hope you enjoy what you find here and will return to see what's new.

Above: The Neponsett River at the Baker Chocolate Factory, Dorchester Lower Mills, Boston

Boston Harbor is at the far right in this picture.  Moving west from the waterfront, the first cluster of buildings you see are in downtown Boston.  The buildings further west are at the south edge of Back Bay: Copley Square & the Prudential Center (the dark obelisk is I.M. Pei's Hancock Tower).  (Not a great picture, I know.  Just a view most people don't see of Boston.)

Last updated on: February 3, 2012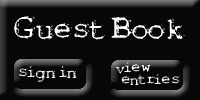 What's the best way to navigate this site?

H.H. Richardson currently is a nine-page tour.  If you follow the links within the text of the tour you will also visit the Shepley, Rutan & Coolidge, T.C. Link/Union Station, and Adams Memorial pages.

At the end of the Richardson tour you can check out the remaining pages individually.  If you're interested in architecture only you might not be interested in FOR.  But then again there might be something interesting you might miss...

If you like a little human interest in your reading go to FOR after the HHR tour and follow the links from there, returning back to the FOR page after visiting each FOR.

That should get you through the remaining pages in a less linear manner.  Which is always more fun.

This page was last updated on: February 3, 2012
Coming Soon...

Colonial Massachusetts

WolfieDawg tours Plimouth Plantation

and

Salem

(at right...in front of a Peabody Essex Museum building)